"There is nothing more enjoyable than seeing the personal and professional growth of our people."
MICK RIBAULT
Founder, President
Mick is the founder and President of Dragonfly Pond Works. His lifelong love of nature and the environment led him to earn a degree in Fisheries and Wildlife Science from North Carolina State University. During the years leading up to his founding of Dragonfly, Mick worked in a variety of environmental positions—from an early, ground-floor position as an aquatic applicator to later gaining his certification as a BMP Inspector of stormwater retention facilities, and eventually becoming a General Contractor, specializing in grading and excavating.

Throughout his 19 years working in the field of lake and pond management, Mick has been a steadfast believer in lifelong learning and continual professional growth. Today, he expresses that belief as the overseer of Dragonfly University, the company's internal professional development program. He refers to himself as the "cultural gatekeeper" at Dragonfly. As President of Dragonfly his goal is to build a company that solves client problems and executes its responsibilities with professionalism, passion and a desire to pursue continuous improvement.
< SCROLL >
"Nothing could be more important than clearly defining the 'Dragonfly Client Experience' and applying our every resource to perfecting it."
KIM MACALISTER
CEO
Kim is an inspiring and visionary leader with more than 20 years of experience in executive management, and as an entrepreneur herself, spent 15 years prior to joining Dragonfly running her own consulting firm dedicated to helping entrepreneurs grow and succeed.

As the Chief Executive Officer at Dragonfly, Kim applies her formidable knowledge and management skills to strategic planning, formalizing operations protocols, financial planning, recruitment and personnel management, and ensuring our clients receive the quality work and individual attention they deserve.

No one knows better than Kim how to bring all aspects of Dragonfly's operations to bear on ensuring the "Dragonfly Client Experience" is consistently satisfying and one we can feel proud of.
< SCROLL >
"We have amazing teams in the field who uphold the expectations of the ''Dragonfly Client Experience'. It's an experience we believe is second to none in the industry."
TOM PULLARO
Client Service Manager-Charlotte
Tom is one of the veterans of Dragonfly, and through his ten years with the company, has served in virtually every aspect: field technician, project manager, sales and client services, Director of Contracting, and Director of Operations. His many roles within Dragonfly, as well as his many industry accreditations, give him an exceptional breadth of understanding of our customers' needs and how to meet them.

Tom has worked since the early beginnings of Dragonfly to help develop capabilities and a company culture that is centered on this truism: "We are only as good as our last project." There's no resting on company laurels for Tom and the needs of his clients.

Tom takes particular satisfaction from working with our clients to help transform their lakes and ponds into beautiful waterscapes and create attractive stormwater management facilities that operate as intended.
< SCROLL >
"My focus is always solving a business problem or opportunity in a non-linear fashion."
ARTHUR QUINBY
Director of Sales and Marketing
Arthur is an innovative leader with more than 40 years of sales and marketing experience, including working for several major national and international advertising agencies. Additionally, Arthur applied his specialized knowledge in running his own communication agency for 15 years, helping small business owners achieve their marketing and sales goals.

As the Director of Sales and Marketing at Dragonfly, Arthur is highly creative and results- oriented. He challenges team members to take risks in solving opportunities in unique ways. He leads by the mantra that there are no bad ideas; even if an idea does not work, it might stimulate a great new vision.

Under Arthur's imaginative leadership, Dragonfly's sales have grown significantly. Arthur utilizes his vast experience, knowledge, and endless creative energy to inspire team members to maximize Dragonfly's sales and marketing outcomes.
< SCROLL >
"I am especially passionate about getting the job done the right way with the utmost honesty and integrity."
THOMAS MOORE
Client Service Manager—Triangle
Thomas brings over a dozen years training and experience to developing and implementing lake, pond, and Stormwater Control Measures (SCMs). He also offers specialized training in Stormwater BMP Inspections and as a licensed commercial applicator.

As Client Services Manager for our Triangle region, he takes special pride in his ability to oversee every aspect of service, from providing fast, knowledgeable response, to identifying key issues and delivering cost-effective solutions that exceed the client's expectations.

Thomas' years of experience, along with his highly specialized education and training, make him uniquely qualified to provide leadership and management for all aspects of lake, pond, and stormwater BMP restorations.
< SCROLL >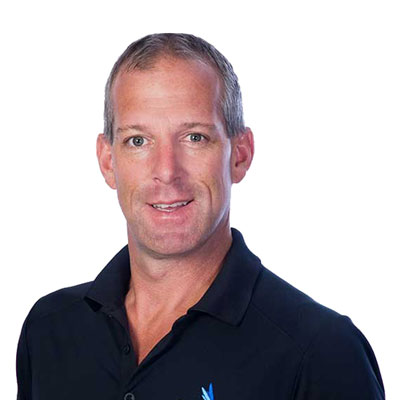 "My goal is always to provide a client experience that results in a long-term relationship."
RYAN MILLER
Client Service Manager—Florida
Ryan's years of experience in golf course construction, grading, and studying how water behaves, as well as his work as a landscape contractor, give him unique qualifications to meet the challenges of shoreline erosion and restoration.

His experience includes using our Dino sediment removal pump dredge and geo bags to restore over 2000 feet of eroded shoreline at a luxury residential development in Florida. He also responded to one property owner's Notice of Violation from Pinellas County, Florida by leading the excavation, dredging, shaping, and restoration of 6 different retention ponds to full compliance.

Ryan's professional experience since earning his degree in Landscape Architecture from the University of Georgia has taught him that an exceptional client experience begins and ends with strict attention to detail.
< SCROLL >
"I connect my passion for the environment to our end product by helping people add value to their stormwater ponds."
TYLER COOPER
Client Service Manager- Triangle
Tyler became passionate about protecting the environment from an early age as he witnessed the forested areas he enjoyed turned into developments. Tyler graduated from North Carolina State University with an Agricultural and Environmental Technologies major and Wildlife Sciences minor.

Tyler first came to Dragonfly Pond Works in our pond maintenance service department. Tyler then obtained his Stormwater BMP Inspection and Maintenance Certification. While working in the field, he took part in numerous large, transformative projects, such as an extensive wetland cattail removal. His selective treatments allowed beneficial plants to thrive without costly replanting.

Tyler brings his broad environmental knowledge and experience to his role as Client Service Manager. Tyler understands that a well-maintained waterscape can be beautiful, add value to surrounding properties, and function well as a stormwater device.
< SCROLL >
"As Client Service Manager, my goal is to always provide exceptional client service while also positively impacting the environment."
JARED BEARD
Client Service Manager-Wilmington, NC
Jared graduated from North Carolina State University with a Bachelor of Science degree and major in Fisheries and Wildlife Sciences. From an early age, Jared developed a passion for the outdoors and specifically the water. His drive to have a positive impact on the environment led him to seek a career with Dragonfly Pond Works.

Jared started with Dragonfly working in the field creating, restoring, and maintaining healthy stormwater systems. He is proud to be able to bring his professional knowledge and experience to provide environmentally sound water beautification solutions.

As Client Service Manager at Dragonfly, Jared is focused on developing long-lasting relationships to best meet the needs of all clients. Jared's commitment to great client service helps him efficiently assess stormwater system issues and provide effective, healthy solutions.
< SCROLL >
"I'm committed to developing systems to help protect natural ecosystems in the Southeastern US."
PAUL SWENSON
Logistics Manager
Paul's love of plants and water quality management led him to earn a degree in Forestry with a minor in Natural Resources from Purdue University. Before coming to Dragonfly, he worked in a variety of water-related positions throughout the country. Paul has obtained numerous certifications, such as Master Naturalist, Pesticide Applicator, Native Landscape Certification, BMP Stormwater Certification, and Master Pond Manager.

Paul has served in a variety of roles for Dragonfly Pond Works since early 2016 and has never stopped pursuing continuing education to keep up to date on the best management practices being developed. In addition to his 8 years working in water resource management, he has also traveled abroad to study the impact of different policies on natural resource issues.

As Logistics Manager at Dragonfly, Paul continues his commitment to managing stormwater efficiently, while always focusing on environmentally friendly solutions.
< SCROLL >
"I am driven to utilize my business skills and knowledge to maximize Dragonfly's potential and performance."
KRYSTI SCHWARTZ
Director of Finance
Krysti is a Certified Public Accountant with 10+ years of experience. Krysti obtained her Bachelor and Master's degree in Accounting from UNC Wilmington. She has experience as an auditor where she had the opportunity to audit and review various types of companies and in a public company where she assisted with financial reporting, budgeting, and month-end close processes.

Krysti brings a wide range of accounting, financial reporting, and internal control knowledge to Dragonfly Pond Works. Her goal is to apply her extensive experience to build a company that is financially stable. Krysti strives to utilize her business skills and knowledge to maximize Dragonfly's potential and performance.

As Director of Finance at Dragonfly, Krysti has effectively implemented financial processes and procedures that have proven to help Dragonfly Pond Works continue to succeed as one of the top pond and lake management companies in the Southeast.
< SCROLL >
"My goal is to provide our clients with quality service while working as safely as possible to deliver a finished product we can be proud of."
TYLER TALUCCI
Director of Operations
Tyler has been working in environmental services for 10 years. Tyler earned a Master's Degree in Watershed Management from SUNY College of Environmental Science and Forestry. Prior to coming to Dragonfly, Tyler gained experience in invasive plant surveys, aquatic plant removal, and environmental remediation.

Since joining Dragonfly Pond Works, Tyler has demonstrated his extensive skill set by working in several different areas, including maintenance, client services, and most recently operations planning and management. As Director of Operations at Dragonfly, Tyler utilizes his vast knowledge and experience to ensure all projects are completed to the highest standards of quality while overseeing the safety, efficiency, and productivity of all team members.

Tyler's specialized experience combined with his passion for protecting our natural resources makes him uniquely qualified to certify that Dragonfly Pond Works' operations are completed with the utmost focus on quality and safety.
< SCROLL >
"I strive to enhance the positive experiences and satisfaction of all of our employees and clients."
SHARON DOOLEY
Director of Human Resources
Sharon is the Director of Human Resources for Dragonfly's newly added Human Resources functional area. Sharon received her Bachelor of Science in Business Management from UNC- Greensboro and her Master of Science in Organizational Development from American University. Additionally, Sharon has obtained her certificate in Training and Development.

Sharon brings over 15 years of experience as a results-oriented Human Resources and Organization Development industry executive in global organizations. Sharon's work spans both for-profit and not-for-profit organizations. Sharon lives her personal and professional life with a 'Learn to Live and Live to Learn' attitude.

As Director of Human Resources at Dragonfly, Sharon is passionate about driving growth, engagement, and creating solutions to challenges. Sharon utilizes her expansive knowledge and experience to continue to drive the success and growth of the company and the team.
< SCROLL >